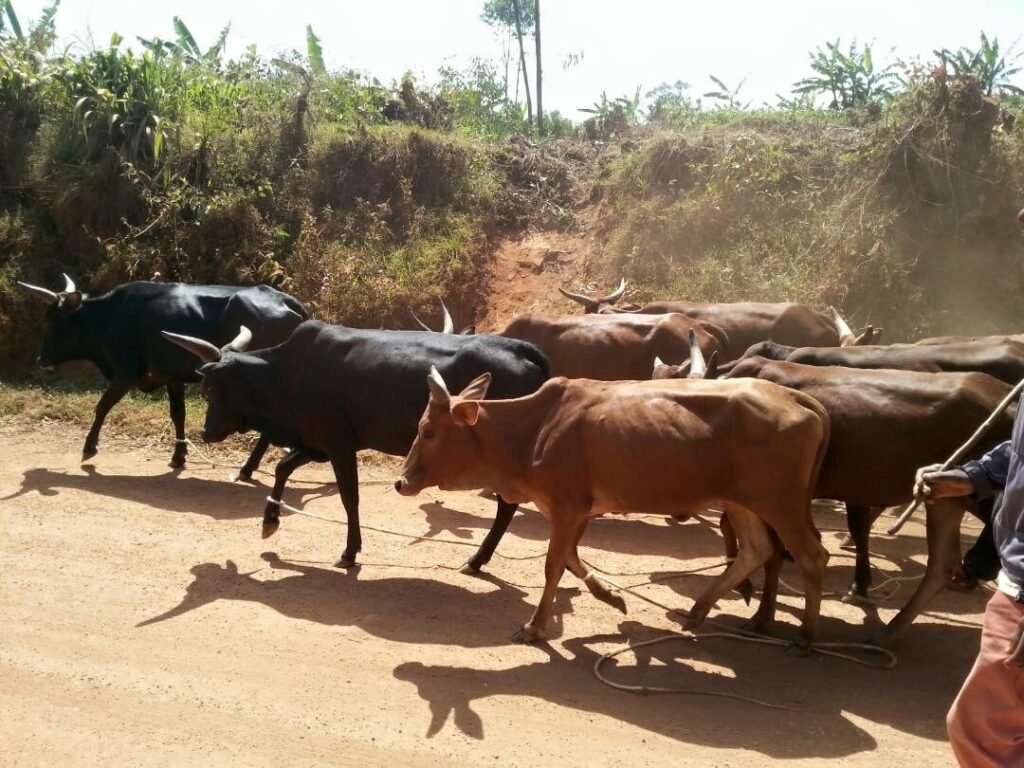 Last year in June 2017 we donated 23 cows and 5 bulls to selected families. Our goal was to help small farmers grow great cattle and feed their kids with milk and have enough fertilizers for their plants. Three of the Twenty-three cows were expected to have calves. The cattle are growing and soon some cows will multiply and help more families. This project takes a long time to see results, but we cannot wait to see how it helps the whole village. So far families are getting organic fertilizers for their plants and that is a success!
It took some time to get our great cattle project to the finish line, but we did it!
Our volunteers were initially busy buying these beautiful Cows and Bulls. They bought the first batch which included nine cows and five bulls, the next batch was bought the week after. Ultimately, the plan was to officially donate them to the selected twenty-three families the following week. This is one step in the right direction to fight against hunger and malnutrition: one village at a time!
In the end, we bought twenty-three Cows and five Bulls, and we were able to donate them to the selected families in the village of Sigi. The community members of the village came to witness this life-changing moment. It was an especially important moment for some families as some of the selected families had never owned a cow before. Now that the families have a Cow, they will be able to produce enough food, as they have the Cows' manure now. Not only will the Cows help the families get enough manure to fertilize their farms, but they will also help the families generate extra income. We can not wait to see the short-term and long-term results!