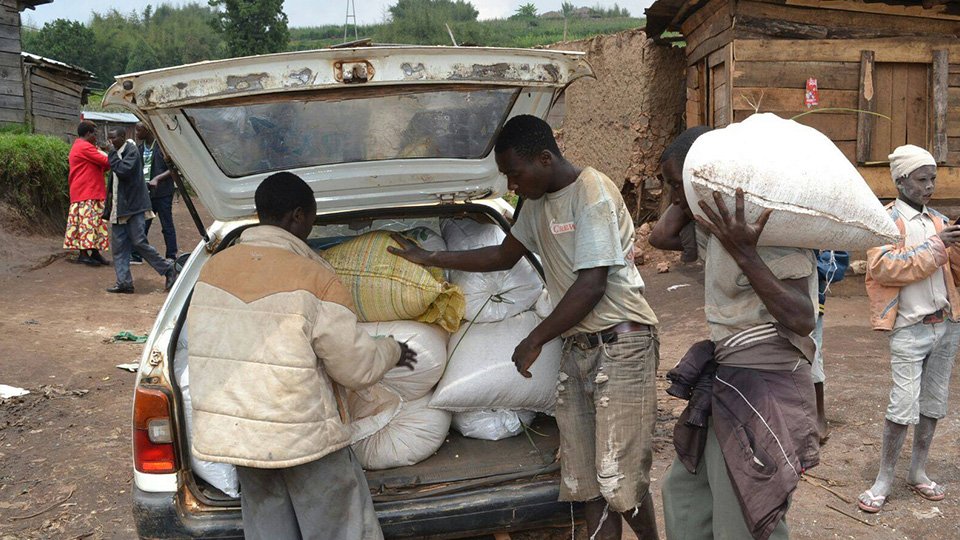 December, 2015 – January 2016
The families we sponsor in Burundi were going through one of the toughest times. In General, Burundi is going through insecurity/economic turmoil and this is affecting most Burundians families.
Thirty-six of the families we sponsor had a meeting and discussed how the Tech to Grow foundations could help them during this time. They put together a wish list in their language (Kirundi) and in this list, the families had asked us for food, clean water, etc.
Not everyone has access to the basic human fundamentals and that hurts our hearts. So, we took it upon ourselves to sincerely ask for donations so we could help these farmers by collecting money to buy them food. In the end, we were able to donate 791 kgs of corn to thirty-seven selected families. Our mission is to fight against hunger and malnutrition through sustainable farming but today we needed to put on some "band-aids" and help them by getting their immediate needs. We hope to fix this by teaching them how to fish not by doing the fishing.